Trump Tower
Looking west at the Trump Tower from Hudson Street; the tower is a little more than halfway to its final height. Harborside Plaza 6 and 7 will eventually rise between the Trump building and the water.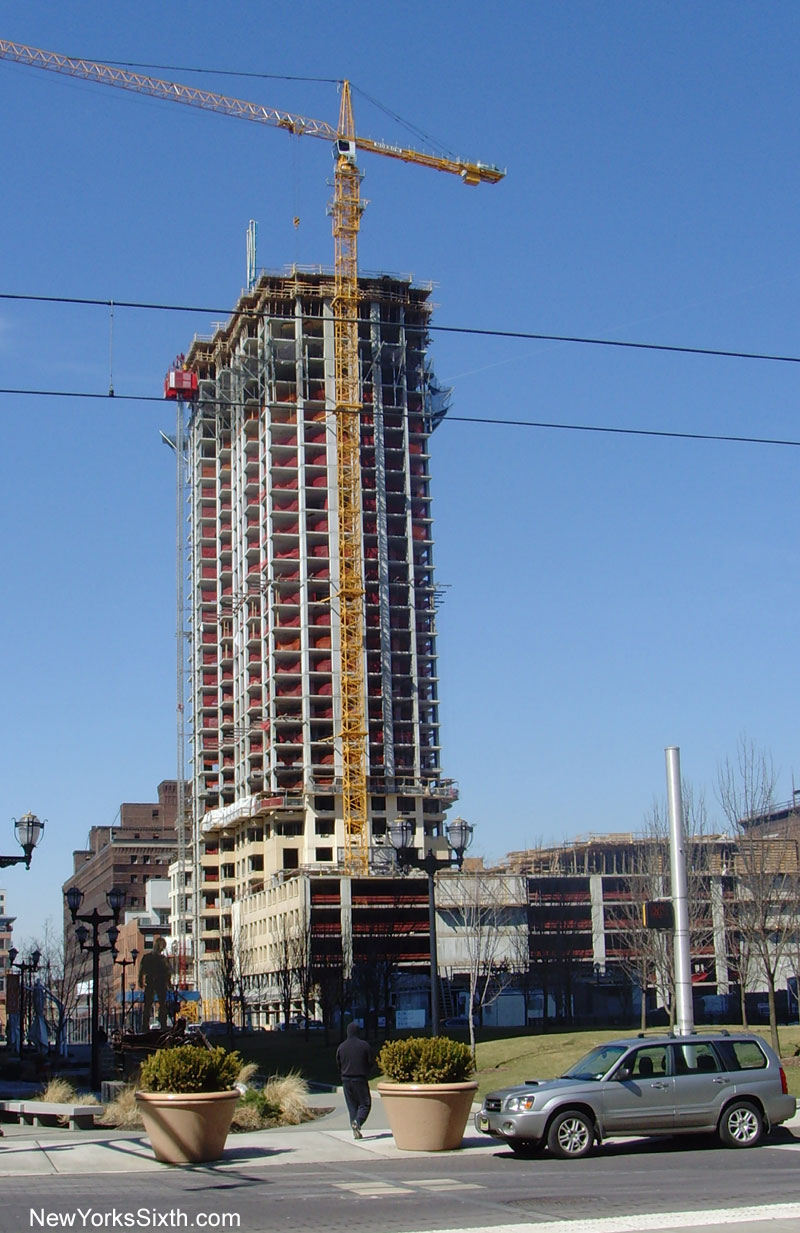 The wires of the light rail line are visible looking west towards the Trump building, with Columbus Tower in the background on the left.
The Bay Street Facade is really beginning to take shape with the brickwork on the first elevation nearly complete:
On the Washington Street facade, the first windows are beginning to appear:
From Morgan Street, the southwest corner of the tower; also known as the view owners of the new Washington Commons tower have.
Labels: Trump Towers