Morgan Street at Grove
Along Morgan Street directly behind the Grove Pointe Parking garage is the frame of a new addition to an old building. The historic structure fronts Manila (Grove) Street, but the extension coming from the back fronts Morgan.
Strictly speaking, this might be two separate construction projects, though they are both going up simultaneously, and since the buildings share a common wall, we lumped them both together.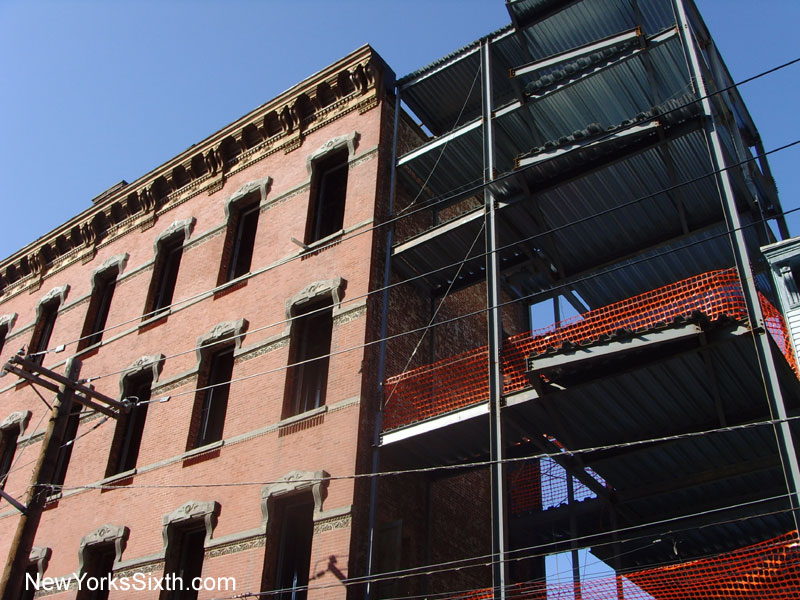 Labels: Small Development