Grove Pointe
Grove Pointe is quickly nearing completion from the Corner of Marin and Christopher Columbus Drive.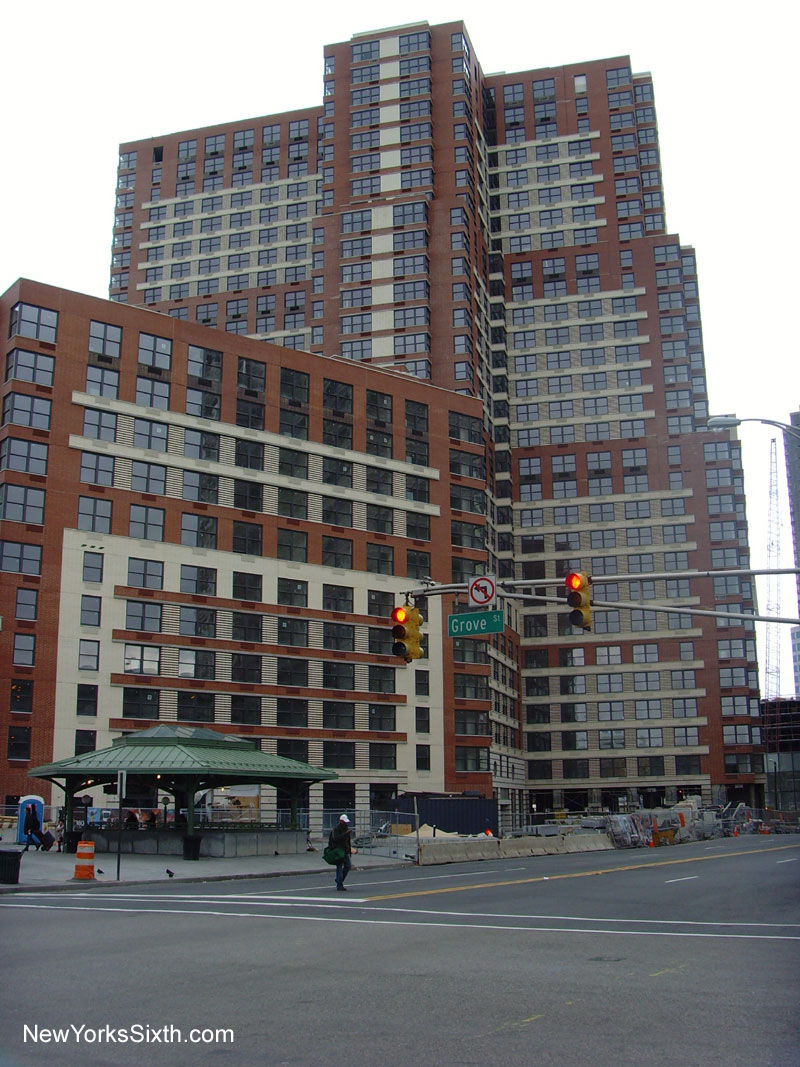 What is presumably the entrance Grove Pointe residents will enter the building through:
Looking north from the corner of Marin and Columbus Drive. Grove Pointe's height is most evident along Marin Blvd, where the tower rises to its full height without setbacks.
From Stueben Street looking west:
The brickwork along Marin Blvd; someone tried to get fancy, and this was the result:
The parking garage facades along Morgan Street clearly makes this the backside of Grove Pointe, and really hurts the urban streetscape here.
Labels: Grove Pointe