Liberty Harbor North
The eastern end of the complex as seen from Grove Street.
Below, from Grand Street looking south:
Along Grand Street, historic buildings are being incorporated into the final version of the project. Old world meets new:
A tower in Liberty Harbor North is rising. Beyond that, the first floors of yet another building are beginning to grow.
The end of the concrete tower and the frame of the newest building in the complex should be marking the first east - west street in the community.
Below, the northwest corner along Grand Street.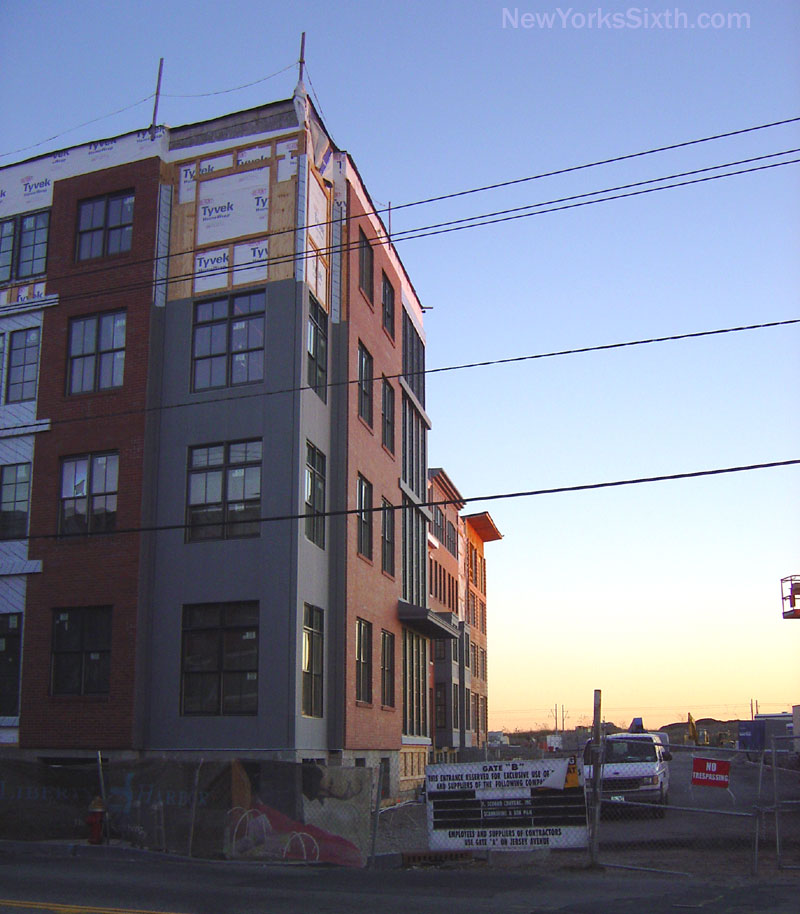 Grand Street looking east:
Labels: Liberty Harbor North