Hamilton Square
We
reported
earlier this week that the Saint Francis redevelopment project, now known as Hamilton Square, will begin offering the first units in April. Hamilton Square is well on its way with new framing being installed on the old concrete shell.
Below, the old ambulance reception area has been cleared. In its place will be a new mid-rise building.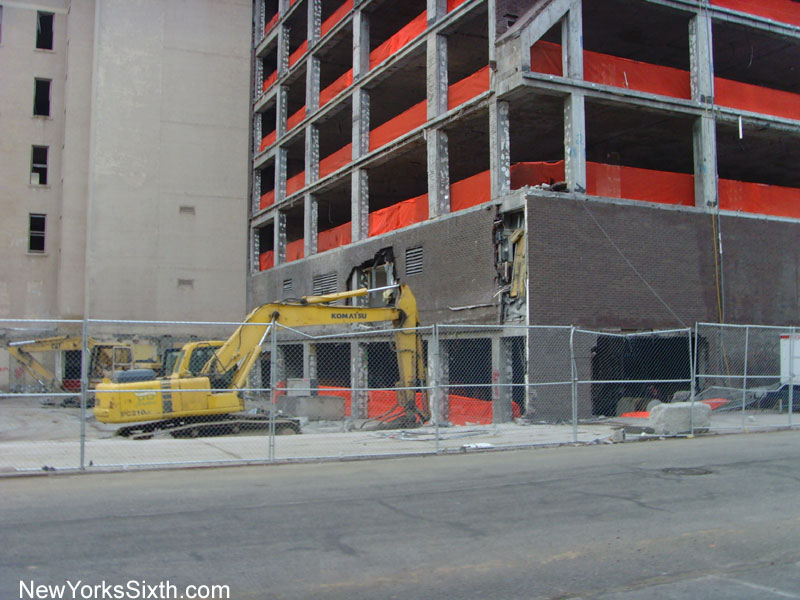 Looking South along McWilliams Place, another old wing of the St. Francis Hospital will be converted to residences.
The main tower of Hamilton Square should have excellent views to the South and west for years to come as the higher floors all mostly overlook historic preservation neighborhoods.
Looking east from McWilliams Place, the old Pavonia Avenue will be restored when Hamilton Square is complete. The street will be a pedestrian way lined with retail stores.
The hole that is the former foundation of St. Francis Hospital.
Looking east from McWilliams place at one of the old hospital buildings that eventually will be converted to condominiums:
Labels: Hamilton Square